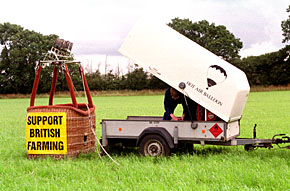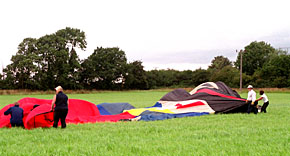 The envelope was then unfolded, and cold air was blown into the envelope to start inlfating it.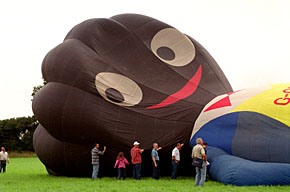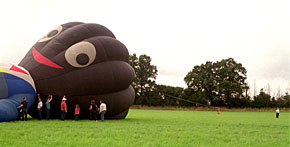 Liquid Propane Gas kept under pressure in aluminium tanks, is ignited and this emits a flame some 6 foot in length, which is used to heat the air in the envelope. This gives Golly his lift.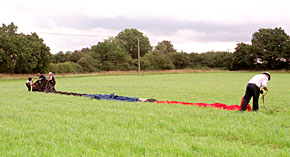 After the balloon and basket were unloaded from the trailer and vehicle, the envelope was laid out. The envelope is made from rip-stop polyurethane-coated nylon fabric.